A Digital Direct Marketing Agency
We help our clients win new customers and retain their current customers using the secret marketing ingredient of Time… Targeting the Right People with the Right Message at precisely the Right Time. Using our event triggered marketing approach our clients experience increasing response, decreasing expenses and Wow! results.
Forward Thinking
When you market at Just the Right Time, you'll remove virtually all of the waste from your direct marketing campaign. You'll only target prospects that are "in market" Right Now and about to spend big money on your product/service category today. This is what event triggered marketing is all about. You'll actually spend less money, cut down less trees and get better results.  Real ROI. And ethical direct marketing. Imagine that…
Problem Solvers
We'll help you identify the "triggers" that precede major purchases… these LifeStage Marketing events… and then launch targeted marketing messages that generate response. Event triggered marketing is reliant on life events. When the certain life events happen, people are more responsive to certain marketing messages.
Targeted and Relevant Messages
Marketing at Just the Right Time is a completely different approach to direct marketing.  Instead of targeting markets based on geography and demographics, Trigger Direct uses event-triggered mailing lists, sending hundreds of messages rather than thousands.  The result is highly relevant direct mail/email and less waste.  Your marketing message doesn't end up in the junk pile or the spam folder.
Our Approach
Trigger Direct follows one of the most fundamental and timeless principles in direct marketing called the 60-30-10 rule.  When implemented correctly the 60-30-10 rule will position you for greater response, less waste and tremendous ROI.This paired with our event triggered marketing approach helps to make marketing campaigns successful!
What determines your direct marketing success?
Your List

60%

Offer & Message

30%

Creative

10%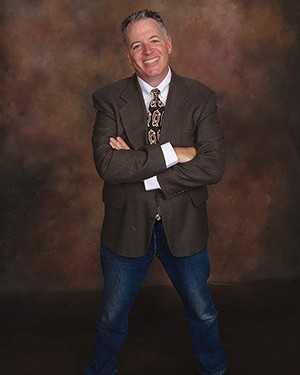 John P. Riley
Head Honcho
John Riley is a seasoned veteran of the direct marketing industry and leads Trigger Direct.  John has over 25 years experience crafting winning B2C and B2B direct marketing campaigns for companies in verticals spanning high tech, finance, automotive, and retail. In addition to being a frequent speaker at national Direct Marketing Association conferences, John has also spent over 10 years in senior management at Harte-Hanks Inc., one of the top CRM and direct marketing service companies in the world.  John has a bachelor's degree from the University of California, San Diego in Mathematics and Computer Science. John is a proud family man, married over 19 years with two children.  John volunteers in his community in various ways.  John has served as President of Poway National Little League, a member of the City of Poway's Budget Review Committee, and on the board of many community organizations.  In his spare time, John enjoys watching youth sports and riding his 24″ BMX cruiser.